Dare to Wear Day is calling on you to step out of your comfort zone, channel the courage that characterises so many women experiencing disadvantage and looking for work, and wear something completely outrageous for just one day in March. You can sign up as an individual, but it's much more fun to get a team involved! Be as cheeky or chic as you dare…
By signing up to Dare to Wear, you are supporting Fitted for Work, a not-for-profit organisation which helps vulnerable women experiencing disadvantage to get work and keep it. We help women build confidence and develop the skills and knowledge to get work through our free interview training, mentoring, transition to work and staying employed programs, and a personal outfitting service.
Today, 75% of women we help secure employment within 3 months.

Jen's Story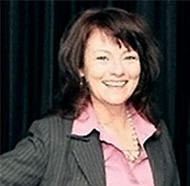 When Jen was made redundant in 2008, finding work proved more difficult than expected, and she lost her self-confidence. Jen applied for financial support from the government, and was introduced to Fitted For Work through NEIS (New Enterprise Incentive Scheme).
"… the volunteer instantly made me feel welcome. She was warm and caring and showed a genuine interest in me. She and her colleague spent over an hour finding me just the right clothes in colours and styles I would never have chosen myself but suited me perfectly.
Those kind words proved pivotal for Jen, and she has since started her own successful business.
Amy's Story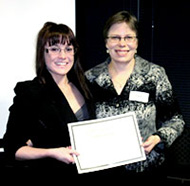 Learning difficulties caused Amy to leave school in year 10, which in turn made it difficult for her to find a suitable job. She was referred to Fitted for Work and the Transition to Work program by her job agency.
"Before I joined the program, I really didn't think I was very good at anything and I had no confidence… The best thing about the Transition to Work program was that I now believe in myself. I discovered I'm actually quite smart and good at customer service."
Within a week of graduating from the TTW program, Amy was offered a two-year retail traineeship with Hip Pocket Work Wear, a small workplace safety uniform business.
Helen's Story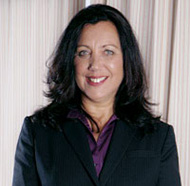 "When I was first introduced to the program late last year, I wasn't in a good place emotionally. I'd lost all confidence in myself and after a series of illnesses and rejections on the job front, I felt ready to give up. I'm 55. No-one wants to employ a woman my age, even though I've got some fantastic skills and I'm really good with customers."
Helen was introduced to Fitted for Work and the Transition to Work pilot program in 2010, and hasn't looked back.
"The program has changed my life. I've gained so much confidence. I'm a better communicator, I've made great friends, and I feel positive about my future job prospects."
Top Fundraisers